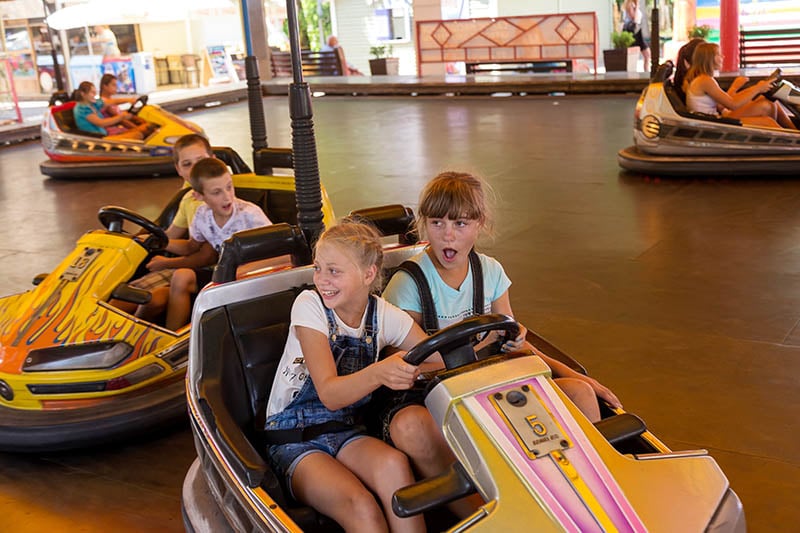 When my child was in Prep, we bought him a ride pass for the school carnival. Sure, it was a little on the pricey side but we felt it was good value, given the amount of rides he would enjoy.
Big mistake!
He was too young/short/scared to go on half the rides or needed an adult to accompany him … requiring us to fork out more for additional tickets. He loved the petting zoo but not enough to spend the whole afternoon there, and was more interested in the 'Sideshow Alley' attractions than the main rides (costing us more money again).
The following year we played it safe and bought individual tickets for the rides my son wanted to go on. This worked out well for us – we spent about 10 dollars less than the price of the ride pass.
Fast-forward another year and everything changed. My son was in Year 2, he had two school carnivals under his belt and boy, was he excited about this one. He and his friends talked about little else the week before. He pleaded and begged me to buy him a ride pass ... and I grudgingly relented.
On Carnival Day, my excited seven-year-old caught up with two of his class-mates (ride pass bands proudly displayed on their arms) and they were off! [Yes, with parental permission and meet-up instructions] The three of them spent the afternoon excitedly running from ride to ride, making their own decisions and enjoying their independence.
Was I nervous about this? A little. But in an era where primary-aged children have so little freedom to explore and experience things for themselves without parental supervision, the school carnival seemed like a good place to give them this opportunity:
It's familiar to them – they know how to find their way around (and locate the bathrooms).


It's full of teachers and parents they know, who they can turn to if they have a problem.


They're sharing the experience with friends who also know their way around the school.


It's in a well-defined and restricted area so if they do get 'lost', you can be pretty sure they are on the campus somewhere.
Of course, the carnival is a public event so ground rules are essential. With my kids, these go along the lines of:
Stay with your friends and look out for them. Come back to me if you lose them.


Find a teacher if you get lost or have a problem.


Check back with me every hour on the hour (and I specify a location).
From Year 2, kids can usually tell the time and it's the perfect opportunity to put this into practice! If not, you could say something like, "Come back to me after every three rides".
I make sure I have the mobile numbers of their friends' parents, and specify a 'fall-back' location where we can find each other, should all the above fail. One mum I know writes her mobile number in marker pen on the inside of her child's arm (where it is less likely to rub off from sweat) to facilitate their return if they get lost and forget instructions!
This year my youngest child is hankering after his own ride pass and afternoon of independence. At $30 a pop this is expensive – and I only have two children! But for me, this is an investment worth making. I can think of no other place or event where I would be comfortable letting two children under the age of 10 go off on their own to have adventures with their friends, make their own choices and keep track of the time in this way. They will be using their own pocket money for snacks and side stalls and we will all meet up again as a family to enjoy the fireworks at the end and share our experiences.
I can't wait!
King's Carnival takes place on the last Saturday of July each year.
Related Blogs: