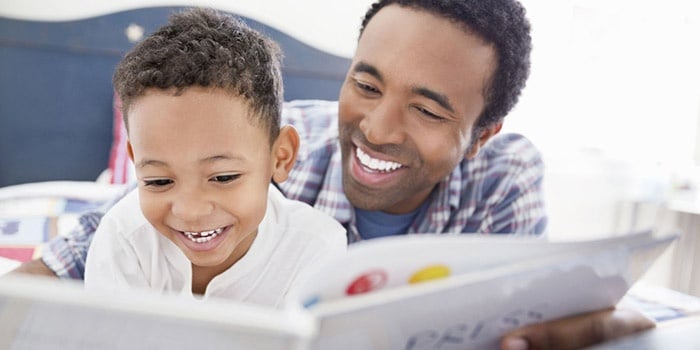 "Are you sitting comfortably? Then I'll begin …"
So began the famous BBC radio program, 'Listen With Mother', which broadcast stories read by women to children (and their mothers) from 1950 to 1982.
Reading to children has always been associated with mothers. Think of any image in the media depicting 'story time' and chances are it will be of a mother snuggled up with one or two children and a huge book.