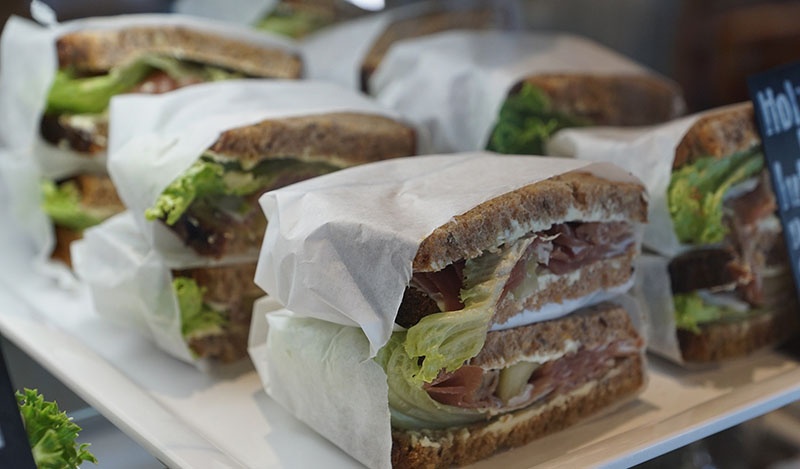 Since the 17th century Earl of Sandwich asked for a piece of meat between two slices of bread and called it a meal, its namesake has been the staple of easy lunches throughout the world. Its convenience, coupled with the sheer range of breads and fillings available nowadays, has established the humble sandwich as the central attraction of the school lunchbox.
Despite my best attempts at creativity and variety, however, my kids have reached sandwich saturation point. Bored of bread and fussy over fillings, they return from school with their barely-nibbled wraps and rolls squished apologetically into a corner of their lunchbox. My youngest, who's four, complains that his sandwiches are too big and contain "too much bread" (even when I cut them into tiny weeny mini-sandwiches). My eldest is plain "fed up of gluten" (he has no allergies; he's just learnt the word).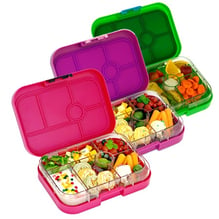 Spoilt? Yes, quite probably. But I do have a little sympathy for them (or is that weakness?); I've never thrilled to the thought of a sandwich for lunch. I'm more of a grazer and a nibbler, like my youngest. I'd rather have a bento box of snacky things. My husband would prefer something that resembled a three course dinner (and good luck to him with that one), while my eldest child would like anything that can be consumed quickly while chasing a soccer ball.
So here is my hit list of sandwich alternatives. Some are more time-consuming than others, although many can be pre-prepared and frozen in advance.
Note: None of my family have the means of warming food up at school or work (ie no microwave or sandwich toaster) nor any way of refrigerating items during the day, so these are all things that can be eaten straight from the lunch box.
Protein Fix
Finger Food & Dippy Things
Baked Goodies
Salads
Don't forget to pack a fork!
Flask-tastic!
So your kids can't heat their lunch up at school but you can warm up a small flask and fill with last night's leftovers (Bolognese, chilli, noodles etc) or soup. The small, squat flasks are better for lunch than the tall drink ones. Kmart does some great dinky ones for kids.
Don't forget a fork/spoon!
Are your kids sick of sandwiches? What do you pack in your lunchboxes?