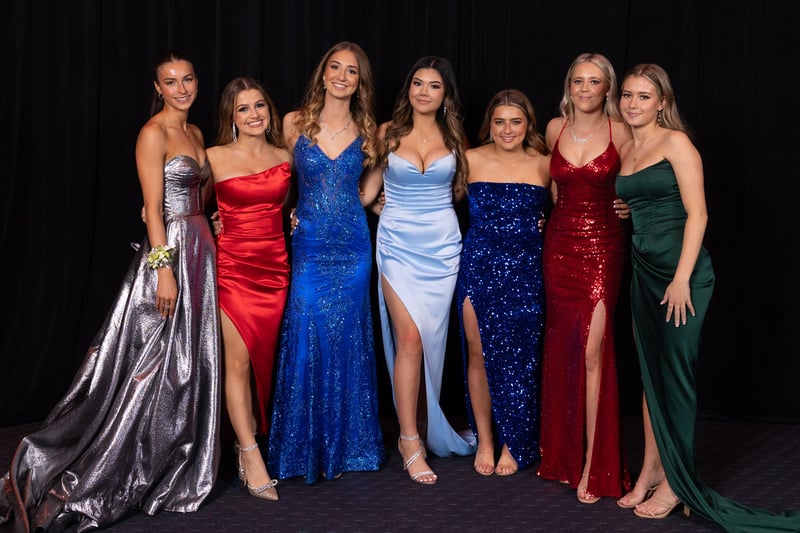 Is it too early in the year to talk school formal dresses? Apparently not. I was astonished to discover Year 11 parents discussing this topic back in October - nearly a whole year before their daughters would be walking the red carpet to their big event. The main cause of concern was cost and how much they needed to put aside.
Research by Fame & Partners revealed that, nationally, girls spend an average of $800 on dressing for their school formal. Presumably this includes shoes, jewellery, hair, makeup, nails, spray tan and a whole load of other peripherals. It still seems a lot of money to me ... if not to those parents who are thrilled to fork out $1,000 for their daughter's 'perfect dress'.
For those of us with less money at our disposal, here are some suggestions for finding that fantastic dress without breaking the bank.
Things to bear in mind:
The dress will probably only be worn once..
... unless your daughter has a wedding or film premiere to attend in the near future. How much to you really want to spend on an outfit for a single occasion?


Don't choose a dress too early
Bodies, fashions and tastes change - particularly for teenagers.


But don't leave it too late
Make sure you have time for fittings, matching accessories etc


Check the rules
Many schools have strict guidelines and regulations about 'acceptable' formal attire and will not allow dresses slashed to the navel or above the knee, for example. Make sure you know what those rules are before you splash out on an outfit. At King's, our formal gown guidelines are published on Compass and all dresses must be approved a week before the formal.


Underwear
What will your child wear underneath that backless dress or strappy bodice that will give them support without flashing lingerie or leaving visible underwear lines? Do they need to consider 'fashion tape' or shapewear?


Consider comfort
If your daughter is going to feel so self-conscious in that clingy, low-cut gown that she won't be able to relax and enjoy herself, maybe she should consider alternative styles.


Try, try and try
Trying on a wide variety of dresses in different styles will give your daughter a clearer idea of what suits her shape and what she feels confident in. If she's never worn a formal dress before, this is a great starting point. Don't worry about the price tags at this stage, the aim is to establish the look and feel she is pursuing, rather than identify a specific dress.
Hiring a dress
This an increasingly popular option for girls wanting high fashion for a fraction of the price. You pay approximately a quarter of the actual price of the dress to hire it for a period of four to seven days and the cost will include dry cleaning.
Most formal dress hires on the Gold Coast keep a registry of dresses that have been leased for each formal, to ensure girls don't turn up wearing identical outfits at the same event.
Typically, hiring a formal dress will cost between $100 and $200, although some boutiques, like One Night Stand in Bundall, start as low as $60 for a week's hire.
The Gift of the Gown (Pimpama) is a free hire service run by a Gold Coast mum, leasing donated formal dresses at no charge for those who would not otherwise be able to afford them - although customers are expected to cover the cost of dry-cleaning afterwards.
The disadvantage of renting is that, unless you are a standard size anything, you may have trouble finding something that fits well. Hire companies don't usually allow for adjustments to be made. Still, there are plenty of options on the Gold Coast and in Brisbane if you want to go and try on some fabulous dresses for size ... plus a plethora of national designer outlets online who will mail out formal dresses for hire.
Local formal hire outlets (Gold Coast) include:
NB Most of the above are by appointment only
Online formal rental hire (nationwide) includes:
Buying a dress
Purchasing a dress does give you the opportunity to get it adjusted or refitted in time for the formal and, of course, it may be worn again (or sold on) after the event.
Second hand
It's the ethical, sustainable option ... but it's always going to be a bit hit-and-miss. Set aside lots of time for research and sourcing. However, given how many women sell their evening wear after a single event, buying a pre-loved gown can be a cost-effective way to finding that perfect dress.
There's plenty to choose from on eBay, of course, but it's better to try before you buy. One person's size 12 is another's size 8! Here are some other suggestions:
Op shops


Many sell pre-loved evening wear and you might get lucky. The Lifeline Shop in Southport, for example, has a good range of second-hand bridal and formal wear.


Gumtree
Search for pre-loved formal dresses in the Gold Coast region and request to try on for size before buying. There are many beautiful dresses for sale here for under $50.


Ex-hire
Many of the formal hire outlets have a rack sale for dresses they are no longer leasing, with evening wear typically selling at the $99 mark.


Facebook - buy, swap, sell pages
There are many local Gold Coast Facebook groups where women post formal wear they would like to sell. This is a great place to start a month or two after the formal season when High School graduates are selling their formal dresses. Try:


Her Wardrobe Markets (Broadbeach and Coolangatta)
Vintage and pre-loved designer wear can be found amongst the jumble sale items at these monthly markets.



Formally Yours

(Logan)
This is a free service assisting Year 12s in financial hardship with finding suitable formal, celebration and job interview attire. They have a huge range of donated formal wear for students to try on and selected items may be kept for FREE.
Off-the-rack
A brand new formal evening dress will usually come with a high price-tag, although bargains may be found in the sales.
Bridal and formal wear boutiques will often have sale racks. Heavenly Bridal & Formal (Helensvale), for example, sells discounted bridal and evening dresses for $99 - $150.
Online retailers, ASOS and The Iconic, sell a small range of evening wear for less than it costs to hire a dress.
TKMaxx (Burleigh Heads / Southport /Helensvale) sells discounted designer and brand name fashions, including evening wear.
Made-to-measure?
If money were no option, this would be the way to get a perfect fit. With the possible exception of our wedding day, few of us can afford to buy a made-to-measure dress, however.
I'm from the generation that still remembers Molly Ringwald's character making her own prom dress in "Pretty in Pink". I had a mum who designed and sewed all my favourite clothes and I just about managed to make my own wedding dress. Sadly, dressmaking is a dying art and few teenagers now have that aunt or neighbour who can throw together an evening gown from a couple of metres of silk Georgette.
However, it's worth checking out crafter's website Etsy, where you can get a made-to-measure dress for under $200. (Search for 'made to measure evening dress'). You pick a design and send your measurements to the seller who will sew and return your dress within a few weeks. I can't guarantee the quality or the fit but it's an option worth considering. I have a couple of friends who have tried this and were very happy with the results.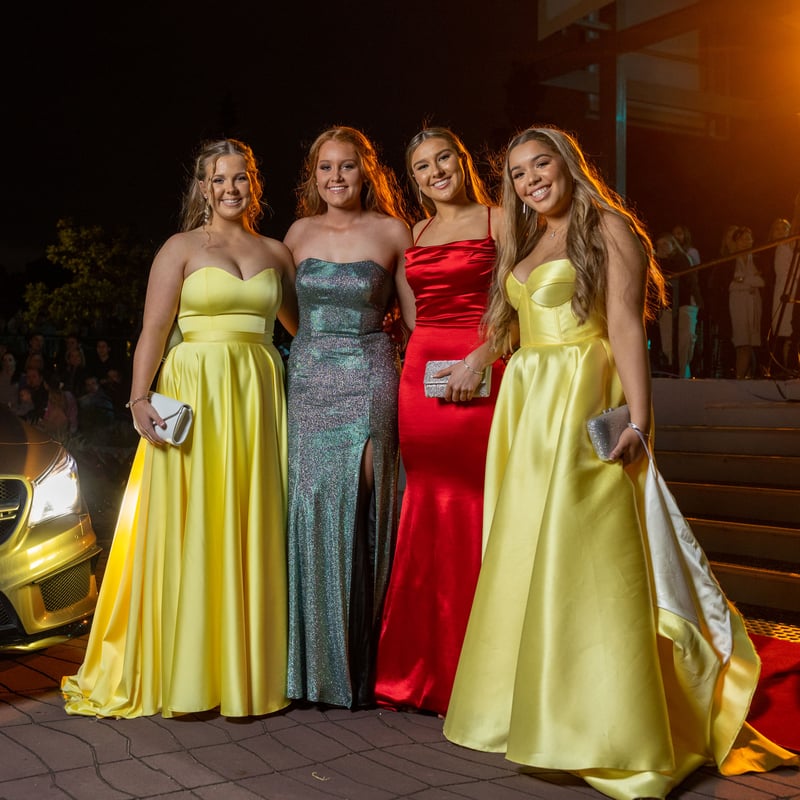 Hair, make-up, fake tan, nails...
It's funny how we live in an age where we expect to be 'pampered' and have things done for us. Do we not have friends who could coif our hair? Have we not watched enough YouTube make-up tutorials to apply our own smokey eye? When did doing our own hair and makeup with our girlfriends stop being fun?
Paying for the manicure, the spray tan, the professional make-up application... you might as well push your budget over the cliff! Try to get as much of this done for free if you want to keep a rein on your finances. Call in favours from talented friends and neighbours. Practise hair styles, watch YouTube tutorials, get ideas from Pinterest. Throw a 'pre-formal getting ready party' for your daughter and her friends. Maybe you could do the manicures?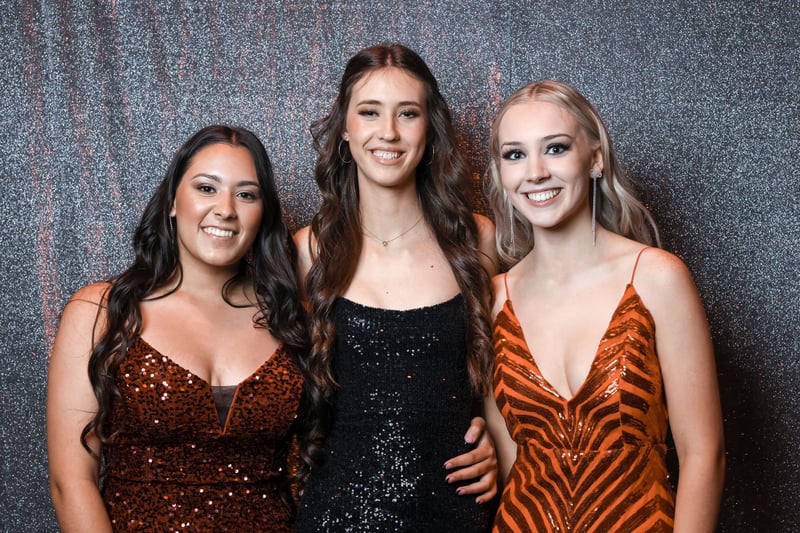 If your daughter insists on being the pampered princess, start buying discounted coupons and treatments from Groupon now. TAFEs and beauty/hairdressing colleges may offer cut-price hair and make-up services. I know of some Year 12 grads who got their formal make-up done at department store cosmetic counters.
Set a budget
Once you've done a little research into how much formal attire (and accoutrements) cost - and when you've picked your jaw back up off the floor - set a budget and stick to it. Consider putting money aside each week/month so you don't get clobbered all in one go.
If your daughter wants to exceed that budget, it is reasonable to insist she does so at her own expense.
* * * * * * * * *
After 12+ years of education, it is understandable that the school formal is such an important coming-of-age event in your daughter's life. But it is only one night. And it is not a wedding.
And it's not all about the dress!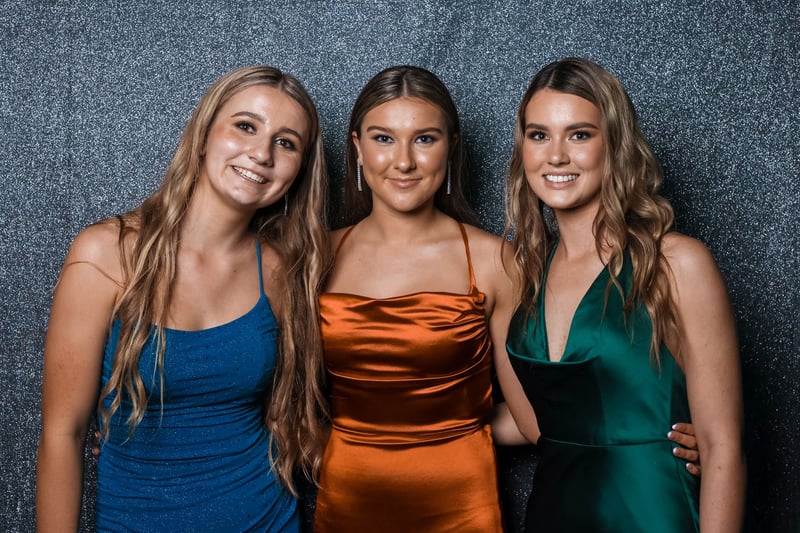 Related Blogs